Significant increase of the class-oriented forces in the General Confederation of trade unions in the private sector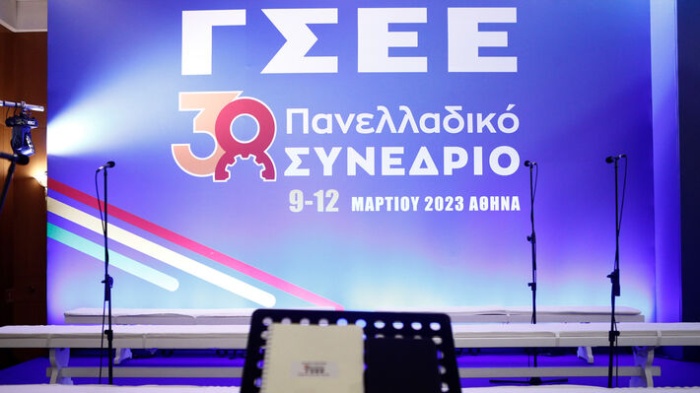 The 38th Congress of the General Confederation of Greek Workers (GSEE), which represents the trade unions in the private sector across the country, took place on 10–12 March 2023.
During the congress, the class-oriented forces supported by the KKE achieved the second position, marking a significant increase in the percentage and seats in the executive board. The list of DAS, consisting of class-oriented trade unionists who rally in the All Workers' Militant Front (PAME), won 11 seats on the GSEE executive board accounting for 22.98% (compared to 9 seats and 19.58% respectively).
The results were as follows:
DAS (supported by the KKE and representing the forces of PAME): 88 delegates, 22.98% and 11 seats.
PASKE (supported by the social democratic PASOK party): 156 delegates, 40.73% and 19 seats.
DAKE (supported by the liberal ruing party of New Democracy): 73 delegates, 19.06% and 9 seats).
EMEIS (supported by forces of the social democratic SYRIZA party): 25 delegates, 6.53% and 3 seats.
EAK (also supported by forces of the social democratic SYRIZA party): 23 delegates, 6.01% and 2 seats.
ENOTITA (supported by the forces of the liberal ruling New Democracy party): 14 delegates, 3.66% and 1 seat.
"The big rise of the DAS list is a promising result for the working class and its struggles. It reflects the rise of the struggles in sectors and workplaces where PAME's forces were at the forefront" stressed among other things the corresponding press release of PAME.
17.03.2023