Dimitris Koutsoumbas
We demand immediate measures to protect people's health and support workers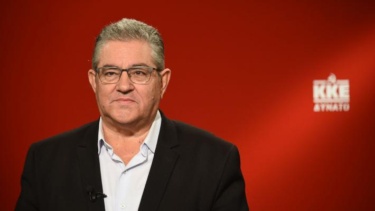 "In these difficult times, the KKE is positioned with a sense of responsibility. The National Public Health Agency's recommendations to face the spread of coronavirus must be accompanied by government measures that also safeguard workers' rights.
We demand emergency measures to protect the health of our people here and now.
We believe that these measures should be:
1st. Recruitment of permanent medical and nursing staff to open all closed beds of the Intensive Care Unit, but also to enable 24-hour operation of all Primary Health Care Units in order to relieve the congestion in hospitals.
2nd. Full equipment of all public services with the necessary disinfection and precaution supplies provided to the public by the state free of charge in order to stop any unacceptable profiteering.
3rd. Government decision ensuring any additional leave of absence from work, with full remuneration and insurance to:
- All workers who are sick.
- Workers who are forced to abstain from work because of the emergency preventive measures.
- Those who are required to take care of a patient or an elderly member of their family.
- Those who are required to stay with their children at home because of the preventive closure of schools and day care centers.
4th. Immediate stopping of main house auctions, cuts in electricity and water, due to the debts of the households.
5th. The total cost must be borne by the state itself, the various big business groups and not the workers, the employees in the private and public sector or the self-employed in urban centers and the countryside.
The Greek people are already paying too much. They pay for heavy cuts in the public health system, its underfunding, its commercialization, and the poor working conditions. They cannot pay anymore, they cannot pay again!"